Independent Domestic Violence Advocates (IDVAs) support victims of domestic violence who are at the highest risk of serious injury. Our IDVAs are all accredited and have the experience, skills and knowledge to support clients and help to manage and reduce risk.
An IDVA can help with the following:
Creating safety plans and undertaking risk assessments.

Accompanying clients to court.

Supporting clients to give evidence and write victim impact statements.
Specialist substance misuse IDVA.

Specialist BAME IDVA.

Spcialist ISAC (Independent Stalking Advice Worker)

Assisting clients in securing their property.
Providing emotional support to clients and referring them to counselling or mental health services.

Working with social services on child protection issues.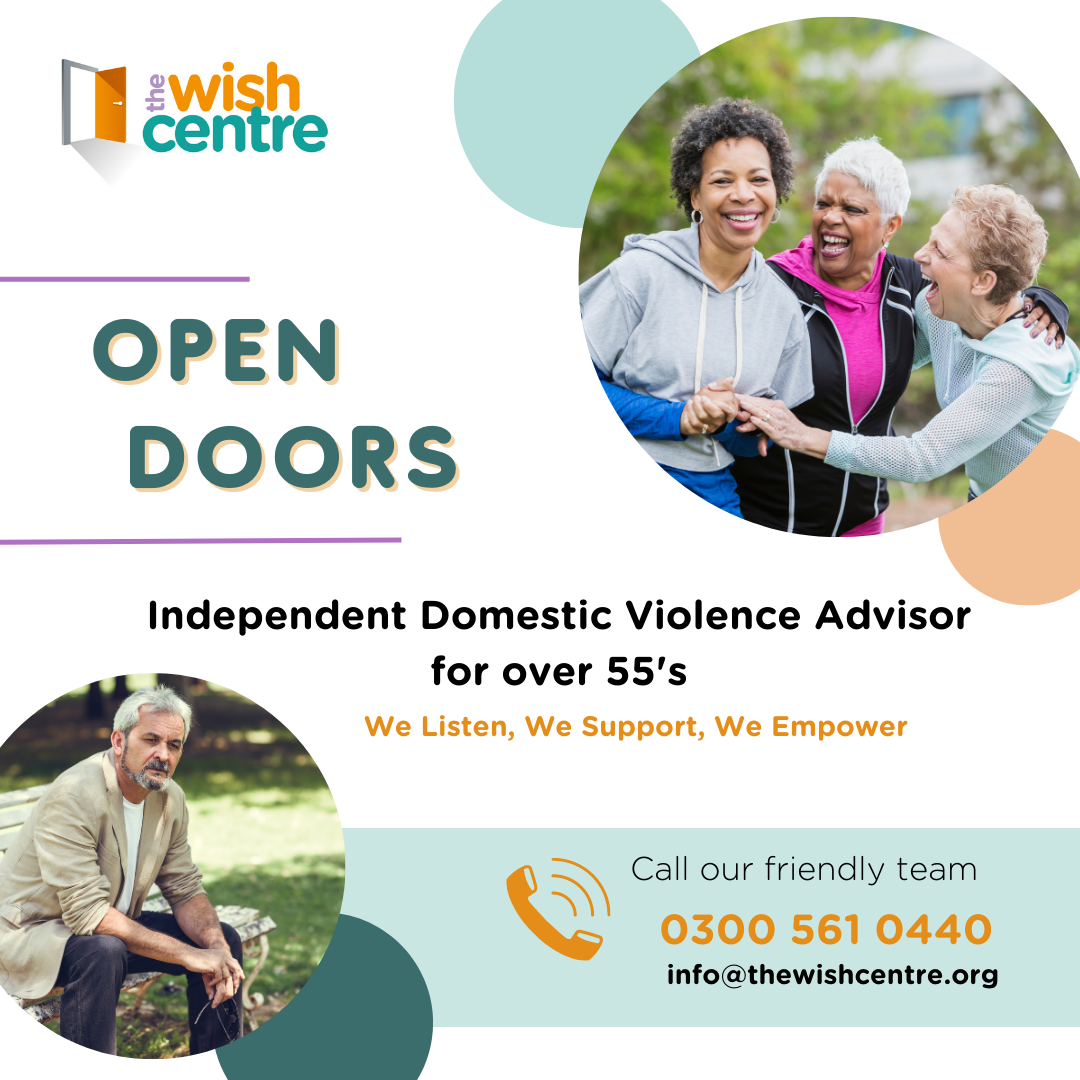 We also provide an Over 55's specialist IDVA service, Open doors. Part of the IDVA service is building a trusting relationship and part of this is ensuring confidentiality.


Confidentiality is of upmost importance to The Wish Centre to maximise your safety. We will support you in deciding the next steps, whether that is reporting incidents to the police, safety planning or housing advice.


When completed, please email forms to info@thewishcentre.org